Basement Finishing
When you consider expanding the space in your home, usually you look to add a room on the main floor of the house. Before making this decision, you should consider the space you already have available below your kitchen and living room...your basement.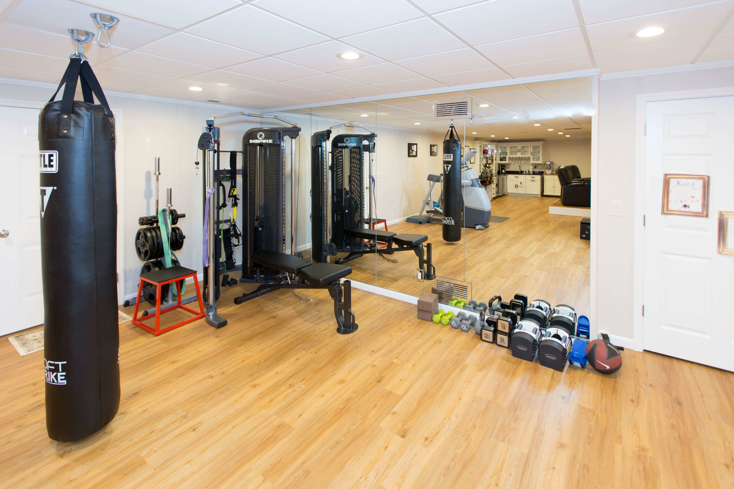 The Fitch Design Studio is the authorized Total Basement Finishing™ (TBF) dealer for Western New York, specializing in custom-remodeled spaces using the Total Basement Finishing system products. By partnering with TBF, the Fitch Design Studio has access to specialized moisture resistant products for walls, floors, and ceilings, as well as egress windows. Our goal is to provide you with an attractive and usable basement, which is low maintenance and is built with long-lasting products.
Take a look at eight great ideas to consider before finishing your basement.
There are three key reasons to consider working with the Fitch Design Studio and utilizing Total Basement Systems products when finishing your basement.
1. We focus on any water issues in the basement, identify the source of the moisture and then create a plan to eradicate the issue. In most cases, we will repair and recommend the installation of a TBF SaniDry™ XP Basement Air System. By improving the air quality in your basement, the air quality will improve throughout your home.
2. By installing TBF products, we create a new space using specialized materials made especially for the basement. Total Basement Finishing provides a fifty (50) year material warranty, so you will only need to complete this project once. When using standard building materials, this project may need to be redone many times during the ownership of your home.
3. We create a livable space, which increases your home's value and provides you a finished area for year-round enjoyment.
Are you ready to start planning? Let's take the next step.
Would you like to contact Fitch to set up an appointment?
"With our growing family, we needed more space for our kids to play and to entertain. Adding a new addition was not an option. We looked at several options and decided to work with the Fitch Design Studio. Our basement was an issue already, and Fitch came in, provided a solution, fixed the moisture issue and provided a long-term solution. Now, the kids can go play in a safe environment, any time we are looking for a little quiet". ~ East Rochester
*All trademarks are the property of their respective owners: Total Basement Finishing