VELUX SKYLIGHTS & SUN TUNNELS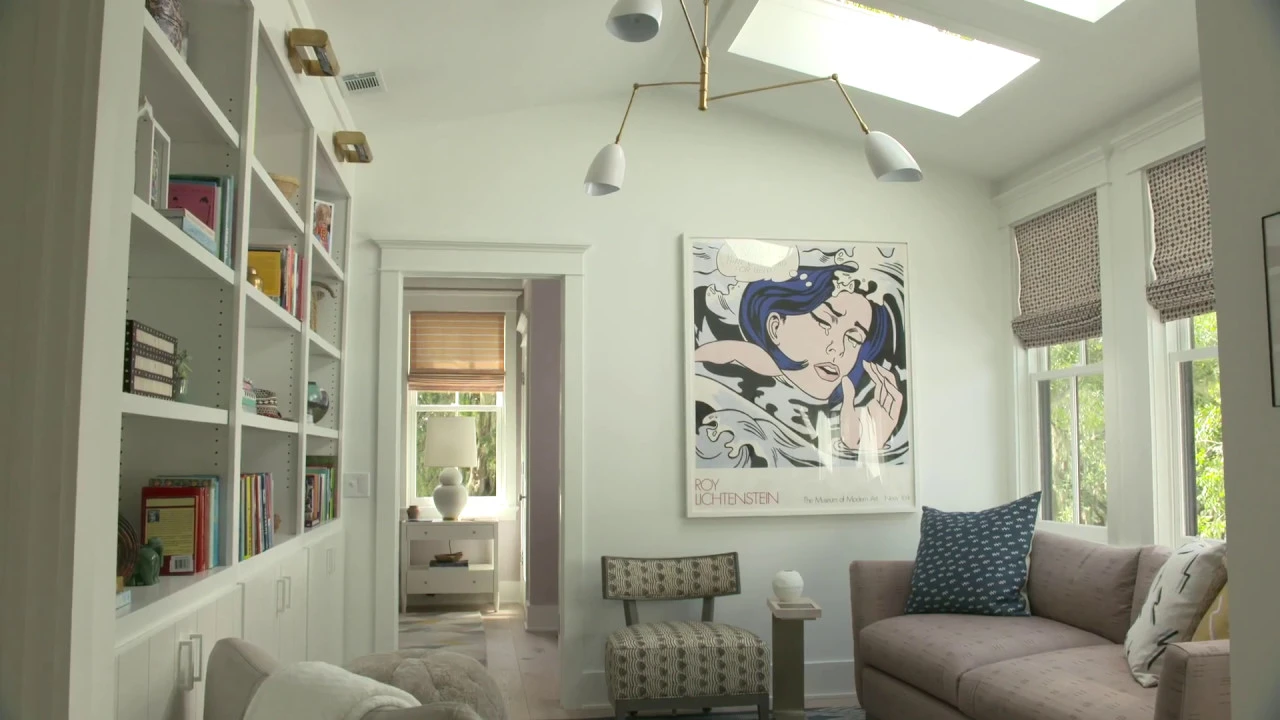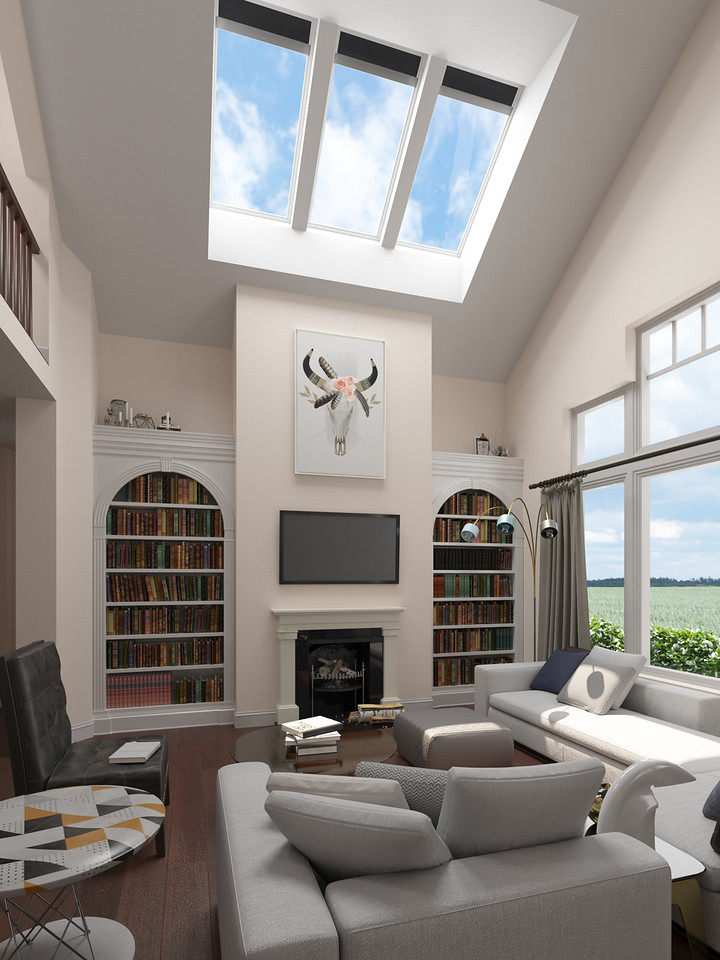 Velux Fresh Air Skylights
Velux Skylights and Roof Windows bring the outside into your house, delivering unmatched "no-leak" quality and a brighter home for your family. Bring Light and Life into your home with beautiful results by installing a Skylight.
Stimulate your creativity and improve your mood with ample sunlight and the fresh-air ventilation that come from a Velux Fresh Air Skylight. Skylights provide a luxurious feel to any room, while also saving you money on your daytime lighting bills and reducing your carbon footprint.
There are numerous skylight options available to assist you in making the best decision that's right for your home. Add more natural light and passive fresh air ventilation with Velux Skylights.
The 'No Leak' Promise – Rest easy beneath your Velux Skylights knowing they will provide abundant sunlight and fresh air, but never let the rain inside. It's the Velux No Leak Promise to you.
In Rochester and Buffalo, your Velux Fresh Air Skylights can be installed by the only Velux Skylight Specialist in the region – Fitch Construction, Inc. Velux Skylights come with a 10-Year "No Leak" Warranty only when properly installed, and Fitch Construction is the only Velux Certified Skylight Specialist in the region. Ensure a smooth process with the Design Professionals at Fitch Construction.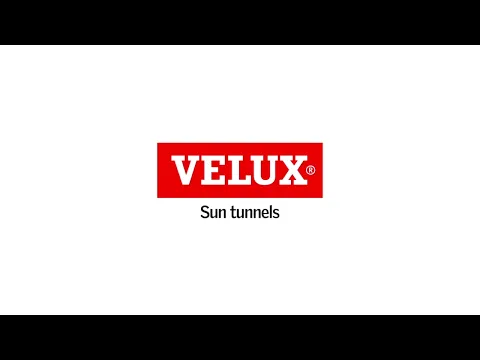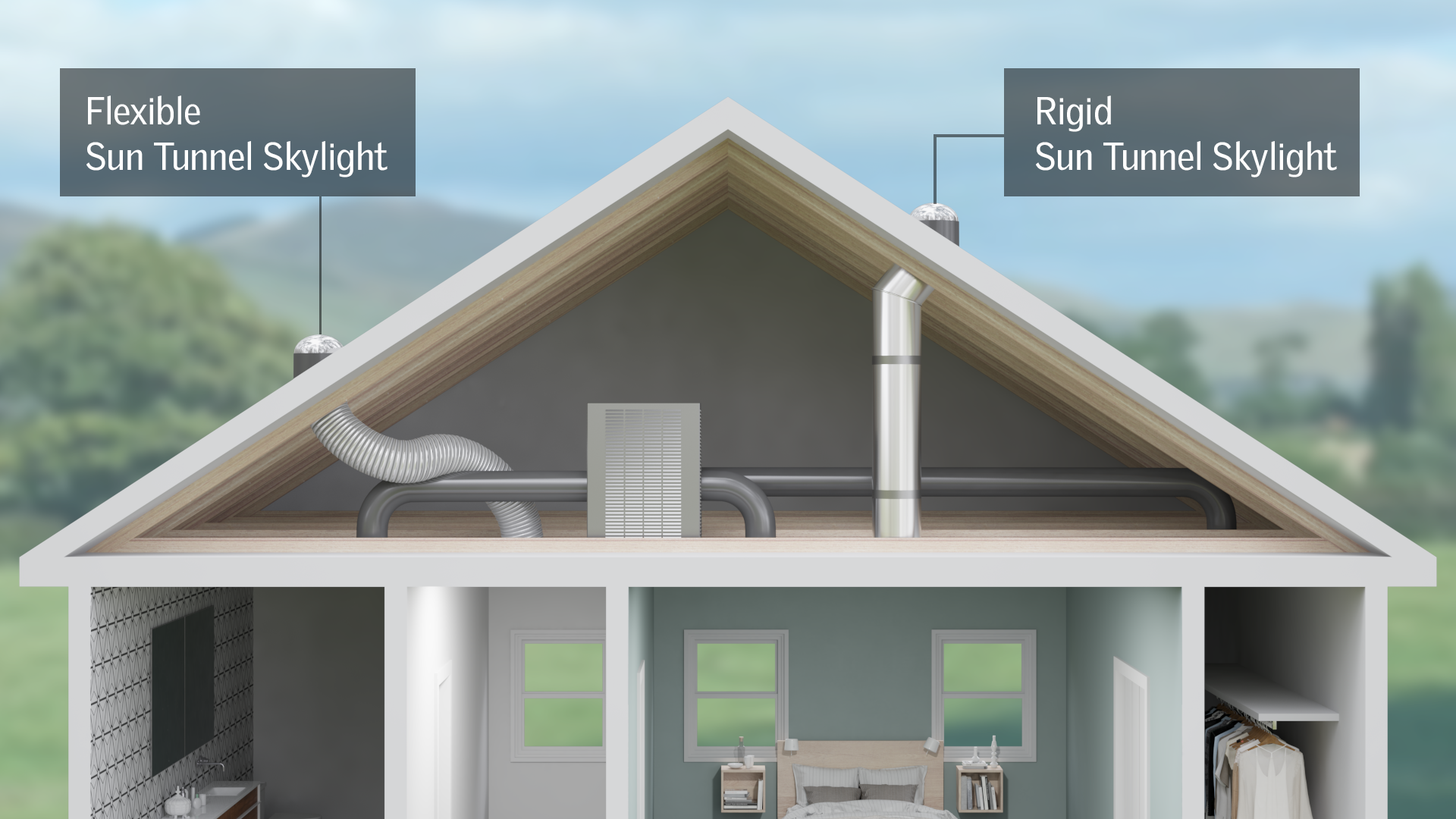 Velux Sun Tunnels
Every room in your house deserves to be filled with natural light – even those in the center of your home. Unlike traditional windows, the VELUX Sun Tunnel® Skylight can be installed within an afternoon, making it one of the fastest and most inexpensive ways to transform your home with natural light.
Adding a Sun Tunnel is a cost-effective way to add natural light to areas that need a brighter, more vibrant appearance. The low-profile design of the Velux Sun Tunnel creates a sleek appearance on any roofline, and their pre-fabricated "sunlight tunnel" makes them quick and easy to install. Not to mention, they come with a 20-year warranty.
Velux Sun Tunnels and Fresh-Air Skylights should be installed by the only Velux Skylight Specialist in the region, Fitch Construction, Inc. Not only is Fitch Construction A+ Rated with the Better Business Bureau, but the company has also been awarded the Better Contractors Bureau's "Award of Excellence" for their remodeling business practices. Fitch Construction's amazing Customers get the peace of mind knowing that their home improvement project is being handled by the BEST Velux Skylight Specialist in Western New York.
Schedule your Free In-Home Design Consultation