Covid has affected all of us differently. Now, more than ever, people are looking to build new functional workspaces at home.
With the limited schedules in schools, children are going to need somewhere to do homework and study undisturbed.
An increasing number of businesses are moving their staff to remote positions - and you can't work from the kitchen table forever.
Health clubs are only allowing a limited number of members inside, so the need for home gyms has gone up.
What better way to create the space you need than by renovating your basement?
A finished basement can be molded into the perfect space for you, your family, and your friends to enjoy.
Whether you want to build a quiet space for yourself to relax in or create a place for the whole family to hang out, a basement project is always an exciting and fun adventure.
You've got the unfinished basement already - so what can you turn your space into? A fun games room for you and your kids? Or maybe a hidden library where you can relax and read a book?
If you're stuck for ideas - we've got 7 great ideas for your finished basement right here. Hopefully, by the end of reading this blog, we'll have sparked some ideas for you to get the most out of your new room.
1. A Games Room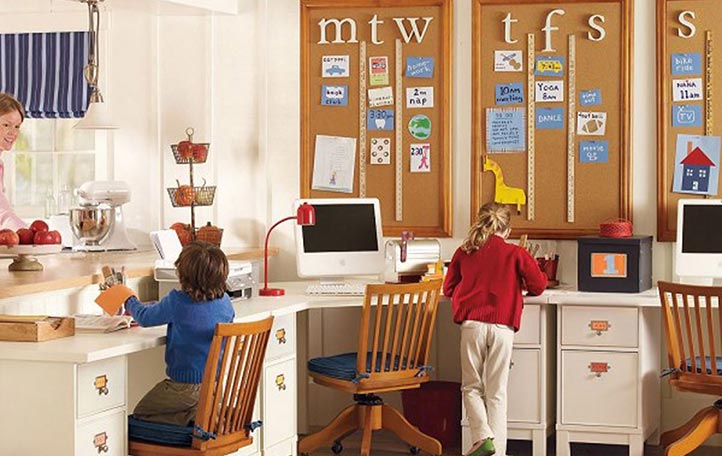 A finished basement can be the perfect opportunity to develop a family game room. Get a pool table, some comfortable couches, and build a place where your family can come and enjoy games together.
You can also section off an area away from the pool table where you can set up a PlayStation, an Xbox, or even a VR (virtual reality) system.
Whether you're staying in with friends or want to keep the kids entertained during the holidays, a games room is a great crowd-pleaser.
2. Home Theater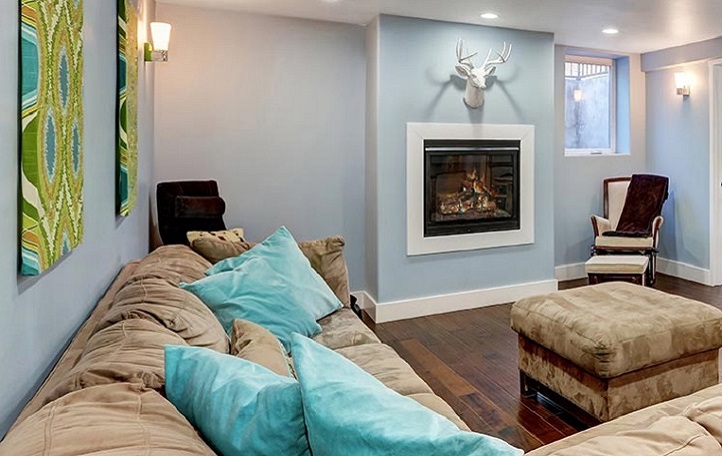 If you're a big movie buff or just enjoy binging Netflix originals, turning your finished basement into a home theater might be the perfect space for you. Build a home theater in your basement so you and your friends or family can enjoy that magical big movie experience every night.
Everything looks better on a bigger screen no matter what you're watching. With a surround sound system to match, you'll be in movie heaven catching up with all the latest flicks.
For some extra fun, you could add a popcorn maker so you can roast your own popcorn to give it that authentic movie night look - and smell!
3. Man Cave
Everybody needs their space now and then especially away from screaming children and your significant other. So why not transform your finished basement into the man cave of your dreams?
Build your space exactly how you like it. Hang up a dartboard, install a minibar, or put in a beautiful flat-screen TV to watch the game on. There are so many things you can do to make your basement feel like the perfect getaway spot from the family.
4. Library (Or Lounge)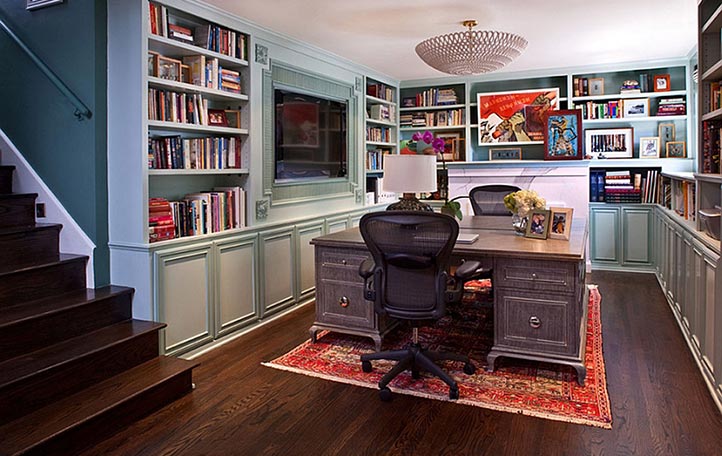 It's always nice to have a quiet place to sit down and relax. Whether it's to read a book quietly by yourself or to have an evening glass of wine with an old friend, a library or chill-out lounge is the perfect place to do it.
Change your finished basement into a library to store your volumes of aesop's fables and display those fancy ornaments you've collected from your travels.
Develop your basement into a lounge so you can sit and talk happily with friends you haven't seen in years. Create the perfect place to have a nice quiet drink and enjoy the little things in life.
5. Home Office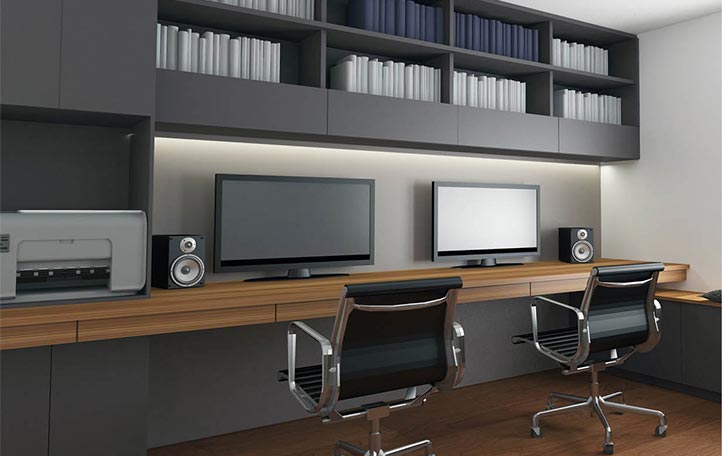 Many people have been working from home due to COVID-19. So, make your work schedule/life balance easier by converting your basement into a home office.
This will give you the perfect space away from the rest of the home to get your work done. You'll be able to avoid all distractions and be more productive in your new office.
You can install a nice desk, set up your computer and monitor, and buy yourself a brand new office chair (preferably one with back support).
6. Home Gym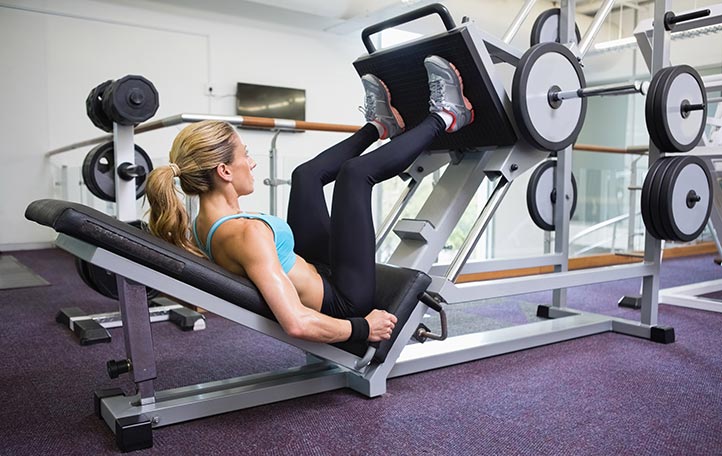 If you're into fitness then converting your basement into your very own home gym is the ideal way to fill the space.
You could fit the floor with gym mats, install a TV for some virtual fitness classes, get some weights and maybe even buy a treadmill or an elliptical machine.
So grab your sneakers and skipping rope and get yourself pumped for your brand new home gym.
7. Art or Music Studio
If you're an artist, digital or traditional, then having your own space, in your own home, to embrace your creativity is an amazing opportunity.
Think about developing your basement into an art studio so you can concentrate on your work and produce beautiful pieces of art. Or simply create a safe space in which you can paint and draw by yourself or with your family.
If you're creative musically then think about the possibilities out there if you had your own music studio. Build up some sound proof walls, create a sound booth, and hook up some sound boards and mixers.
Create the perfect place for you to write, play, record and produce your own music.
Well, we hope our blog has sparked some fun ideas for you!
Ready to create your dream basement? The team here at Fitch Construction are ready to help We offer professional basement remodeling and basement finishing services to homeowners in Rochester, Buffalo, and the Finger Lakes areas.
If you've come up with the perfect idea for your basement and want to get the project started then give us a call and we'll help you create the perfect space.