As the temperature outside continues to drop and the days get shorter, it's that time of year when we're naturally pulled toward the warmth and comfort of our homes.
So why not make the most of the places where you'll be hunkering down for the fall and winter?
Among the spaces in our home, the bathroom, kitchen, and basement stand out as areas ripe with potential to make your indoor experiences truly delightful.
In this blog, we'll explore the many ways you can upgrade and transform these essential living spaces in your home.
10 creative basement transformation ideas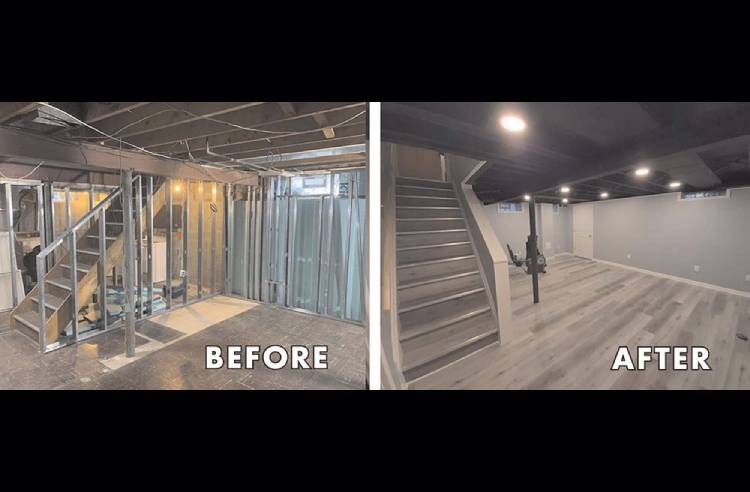 Basements are super versatile spaces with loads of potential. Here are 10 creative ideas to get the most out of this area.
Large event space

With ample room for guests to mingle without overcrowding, a fully functional basement is the ideal venue for various gatherings, from lively parties to cozy get-togethers with friends.

Family room

A basement makes an ideal family room where you can kick back and enjoy games or watch movies without any interruptions from the main living areas. This has the potential to be a space that fosters quality family time for everyone.

Home theater

A home theater in the basement is a great idea once you have the right soundproofing and equipment. It creates a cinematic experience for enjoying your favorite movies and TV series in the comfort of your home – no tickets necessary!

Kids' playroom

A finished basement can serve as a dedicated, enclosed play area for kids, allowing them to play and explore while keeping their activities separate from the main living areas.

Private retreat

Basements provide a quiet escape from household commotion when you need a little Me Time, allowing you to relax, read, or work in peace.

Guest suite

You can turn your basement into a comfy and self-contained guest suite by adding a bedroom, bathroom, and a small kitchenette. This setup provides your visitors the utmost comfort and privacy during their stay.

Home gym

Transforming your basement into a home gym means you can enjoy your workouts without disruptions, tailor them to your fitness goals, and avoid the hassle of crowded gyms.

Games room

Turn your basement into an exciting game room filled with fun activities. Add a pool table, a ping pong table, and a variety of board games to create a vibrant space where you can gather with friends and family for hours of entertainment.

Home office

A basement home office gives you a peaceful, private workspace away from the hustle and bustle of the main living areas. And who can beat that commute? It's the perfect spot for staying productive, and you can customize it to suit your specific needs.

Creative projects

The spacious, private nature of a basement offers an ideal setting for undisturbed creative endeavors, whether art, music, crafting, or DIY projects.
How to make your kitchen a comfortable space this winter
Here are a few kitchen renovation ideas to transform your kitchen into a chic, cozy, and highly functional living area.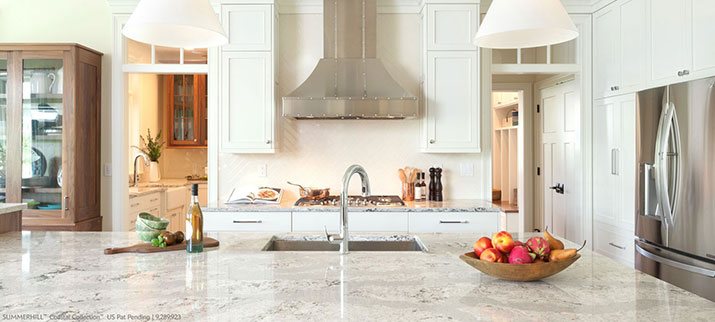 Open concept design: Consider tearing down some walls to create an open kitchen perfect for socializing and interacting with family and guests.
High-quality countertops: Upgrade to durable, eye-catching countertops made of granite, quartz, or marble. Not only do they look fantastic, but they also provide plenty of counter space for your cooking needs.
Stylish cabinetry: Replace or revamp your kitchen cabinets with modern designs and hardware. Consider incorporating sliding barn doors into your pantry for a trendy touch that saves space compared to swing-out doors.
Quality appliances: Invest in energy-efficient, stainless steel appliances that simplify your cooking and food storage, ensuring your kitchen runs efficiently.
Ample storage: Install clever solutions, like pull-out pantry shelves and deep drawers. This extra storage space will help you organize your kitchen appliances and cooking essentials.
Upgraded lighting: Boost the atmosphere and create a well-lit kitchen with under-cabinet lighting, pendant lights, and dimmer switches. You'll have the flexibility to set the mood, creating a warm and inviting space.
Central island or breakfast bar: Add a kitchen island or breakfast bar to provide more workspace and a central hub for cooking and socializing with loved ones.
Practical backsplash: Think about adding an attractive, easy-to-clean backsplash that complements your kitchen's style while protecting your walls from cooking mishaps.
Low-maintenance flooring: Upgrade to durable hardwood, tile, laminate, or concrete floors to set a beautiful and low-maintenance foundation for your kitchen.
Modern smart home integration: Bring in smart home features like voice-activated assistants, smart lighting, and connected appliances to make your kitchen more tech-savvy and convenient.
How to make your bathroom more cozy this winter
Just like your kitchen, there are many enhancements you can make to your bathroom to make it a more comfortable and luxurious space.
Heated floors: Add heated floors to keep your bathroom warm and toasty.
Great lighting: Keep in mind task lighting is essential for grooming, while softer ambient lighting helps create a relaxing atmosphere.
Luxurious fixtures: Upgrade your shower head, faucets, and bathtub to feel more like a spa, enhancing your overall bathing experience.
Plush towels and rugs: Wrap yourself in high-quality towels and step onto plush rugs for that added touch of comfort.
Smart storage: Create smart solutions like built-in cabinets, shelves, or vanity units to keep your bathroom organized and clutter-free.
Large mirrors: Install large mirrors to make the bathroom seem more spacious and to reflect natural light, brightening up the space.
Temperature control: Maintain a comfortable temperature with a thermostat or heated towel racks in your bathroom.
Soft color scheme: Choose soft, soothing colors for your walls and accessories to create a calming and welcoming environment.
Aromatherapy: Add scented candles or essential oils for a relaxing fragrance in your bathroom.
Greenery: Incorporate indoor plants or greenery to connect with nature and improve the overall ambience, making your bathroom feel more like a natural oasis.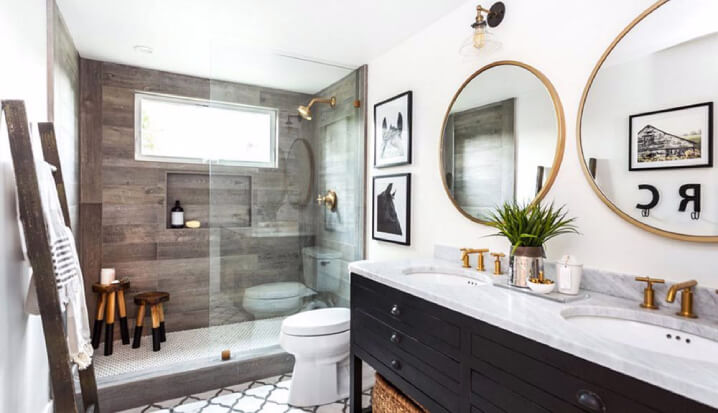 As winter approaches, we all seek a cozier and more enjoyable home. Basement, bathroom, and kitchen upgrades are 3 great places to start when it comes to maximizing home comfort.
By trying out the creative ideas in this blog that appeal to you, you can truly enjoy the spaces where you'll be spending a lot of your time in the coming months.
Transform your kitchen, bathroom, or basement with Fitch Construction!
Our experts are here to guide you through the limitless possibilities of design and remodeling.
Our mission is to help you create an organized, functional, and welcoming space tailored to your unique needs.
We'll visit your home to discuss your plans and provide free estimates and quotes.
What's more, when you choose to partner with Fitch Construction between November 1st, 2023, and January 31st, 2024, you can take advantage of a $500.00 discount on any Kitchen, Bath, or Basement project over $2,500.00!
Don't let this opportunity slip away; get started today.