How To Create A Multi-Functional Basement That The Whole Family Will Enjoy
Basement finishing is a fantastic renovation project that will help bring more value and more space to your home.
Everybody loves a finished basement, and they're highly sought after by buyers. A good basement finishing job will give you a 70% return on your investment, and they can significantly improve your living space.
The only problem with doing a basement finish is choosing what to do with your basement space!
You could create a home gym, a spare bedroom, a storage room, or even a family game room, but how do you choose?
What if we told you you could have all of these options in one basement?
That's right: you can create a multi-functional basement for your family so everybody would be able to use the basement for what they wanted it for.
Today we're going to look at how you can figure out what to do to your basement and how to make the most out of multi-functional basement space.

How to figure out what to do with your basement space
Before you start running straight into ripping up the floor and knocking down walls, take a moment to figure out what you want your multi-functional basement to look like.
What types of rooms do you want to create, and how will they benefit you and your family?
Here are three steps to follow when deciding what you want to do with your basement space:
1. Think about what you want the layout to be
When designing your basement to be multi-functional, it's important to think about the layout before you start planning anything else. You want your room to be fluid, easy to navigate, and easy to change when you need it to.
If you've got ample, open space for your basement, consider using bigger furniture pieces like a couch or table to help create separate living areas, work sections, and play spaces.
So you could have a workstation in one corner with a pullout desk and fold-up chair, and in another area, have your couch with a TV and gaming console hooked up. You could buy a pullout couch too, so the room can be quickly changed into a guest room.
2. Consider the importance of storage
Having efficient storage is key to maximizing the space of your multi-functional basement space.
You'd be surprised how much of a difference a few built-in hidden storage compartments can make. They're incredibly helpful if you've got kids with a lot of toys or even if you want somewhere to store all your workout gear while you're not using it.
By creating designated storage areas for each of your activities, you'll be able to make great use out of your basement finishing project.
3. Always make a plan before starting renovations
Now that you've figured out the layout and organized the storage, it's time to start planning your renovations.
A plan is everything for a successful basement renovation, so sit down and begin planning yours out before you start ordering materials.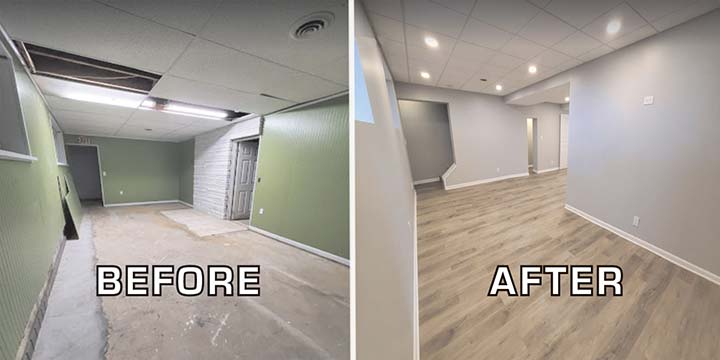 Here are a few things you should plan out before starting the renovations:
What you want in your basement remodel to include

A bedroom
A bathroom
A playroom
Gym space
Workspace

Figure out if you need to call in a professional to help you design a space that includes all the functions you want.
Organize your schedule so you know you have the time put aside to help with your basement renovation.
Figure out your budget, know how much you can spend, and don't go over it unless you have to.
Hire a team to help you fit everything you want - this will ensure that no mistakes are made. This is especially important if you decide to add a bathroom to your basement.
Adding a bathroom to your basement is a great idea
Adding a bathroom to your basement is a common addition - and an excellent choice if you're thinking about having a multi-functional basement.
Having a bathroom in your basement will give your space a whole new meaning. It'll make your life easier, and the lives of your guests easier too.
If you turn your basement into a spare bedroom, then your guests can easily visit the bathroom without having to worry about disrupting upstairs.
If you add a home gym to your multi-functional basement, then you won't have to worry about walking through the house sweaty and tired. You can simply shower in your basement bathroom.
However, as brilliant as this home improvement project sounds, building a bathroom in your basement isn't something you can rush into, or do yourself.
Belowground plumbing can be a lot more complex than plumbing on the upper floors, so if you do decide to install a bathroom downstairs, we'd recommend calling in a licensed professional.
How to make the most out of a multi-functional basement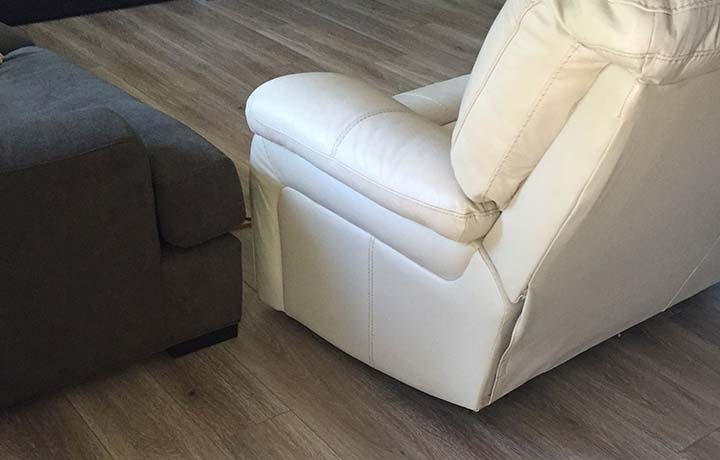 When creating a multi-functional basement, what you want most is for it to be multi-functional; otherwise, what's the point?
A great option is to invest in furniture that's made to be put away easily. So if you have guests over, you could have the couch in your relaxation space be a pullout couch so guests can sleep.
Everybody needs more space when friends and family stay!
If you don't want to add a couch to your basement but still want the extra bed, then consider a custom-built pull-down bed that can be folded away with ease into the wall when not in use.
With some custom pull-down beds, they also act as extra wall storage when they've been folded away!
Another great way to make the most of your space down in your basement is to add a laundry room. If you can build a small room off to the side of your open space, then you'll be able to stick all your laundry and laundry machines in there out of the way. This means your laundry won't get in the way when drying, and your appliances won't take up any living space.
Do you want to create the perfect living space for you and your family?
Start making your dream home improvements a reality.
Get in touch with Fitch Construction Inc. to talk about your basement finishing project today!