At first glance, windows, doors, and skylights may appear to be a blasé home improvement topic, but appearances can be deceptive as windows, doors, and skylights are truly an exciting topic for you as a homeowner.
They all allow natural light to flow through your home, which is just one of the fantastic benefits of windows, doors, and skylights. Natural light is more than a psychological benefit, as sunlight is crucial for human physiology.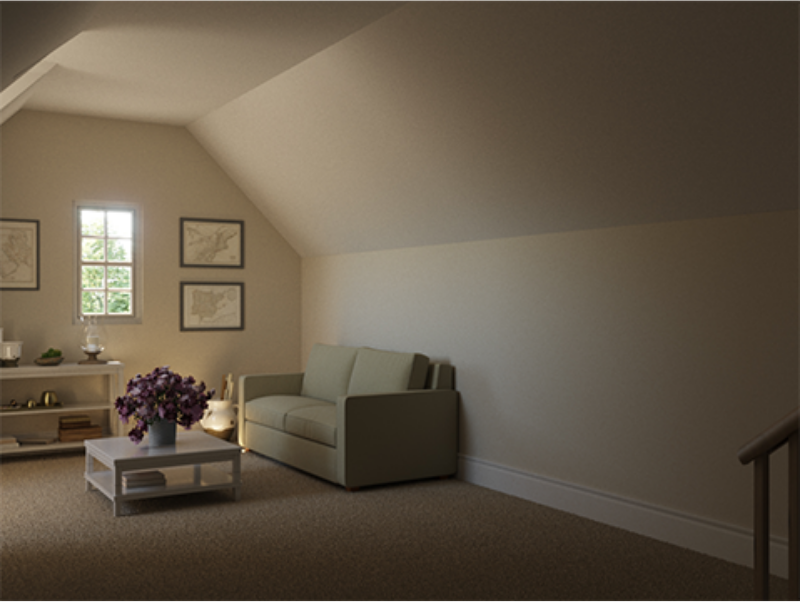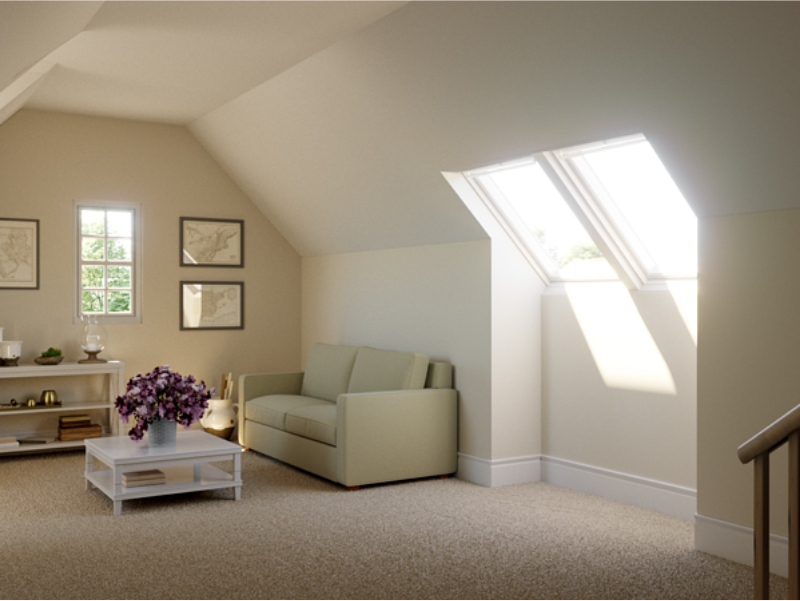 How do you add new windows to your home?
When the time comes to update your windows and door, the initial process can be quite simple as there are two steps.
Knowing where to add new windows
Knowing what kind of windows you want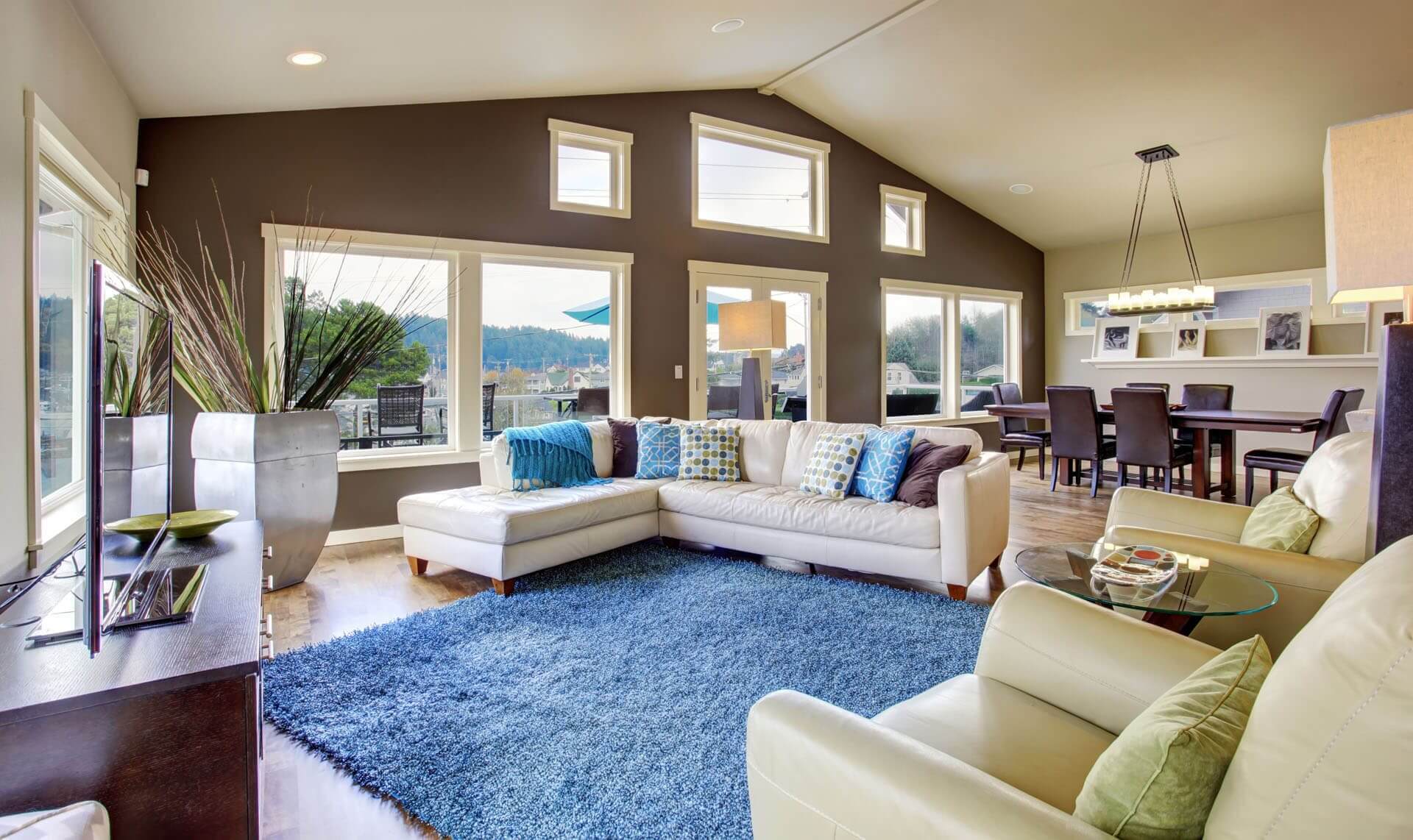 1. Where would you like more natural light and fresh-air ventilation?
Sunlight is a positive mood enhancer believed to increase the production of the hormone serotonin in the human brain.
Natural light allows your body to produce vitamin D by absorbing the sunlight.
Windows provide ventilation, providing fresh air into your home.
Plus, windows, and doors can be visually impressive with many stylish formats to choose from.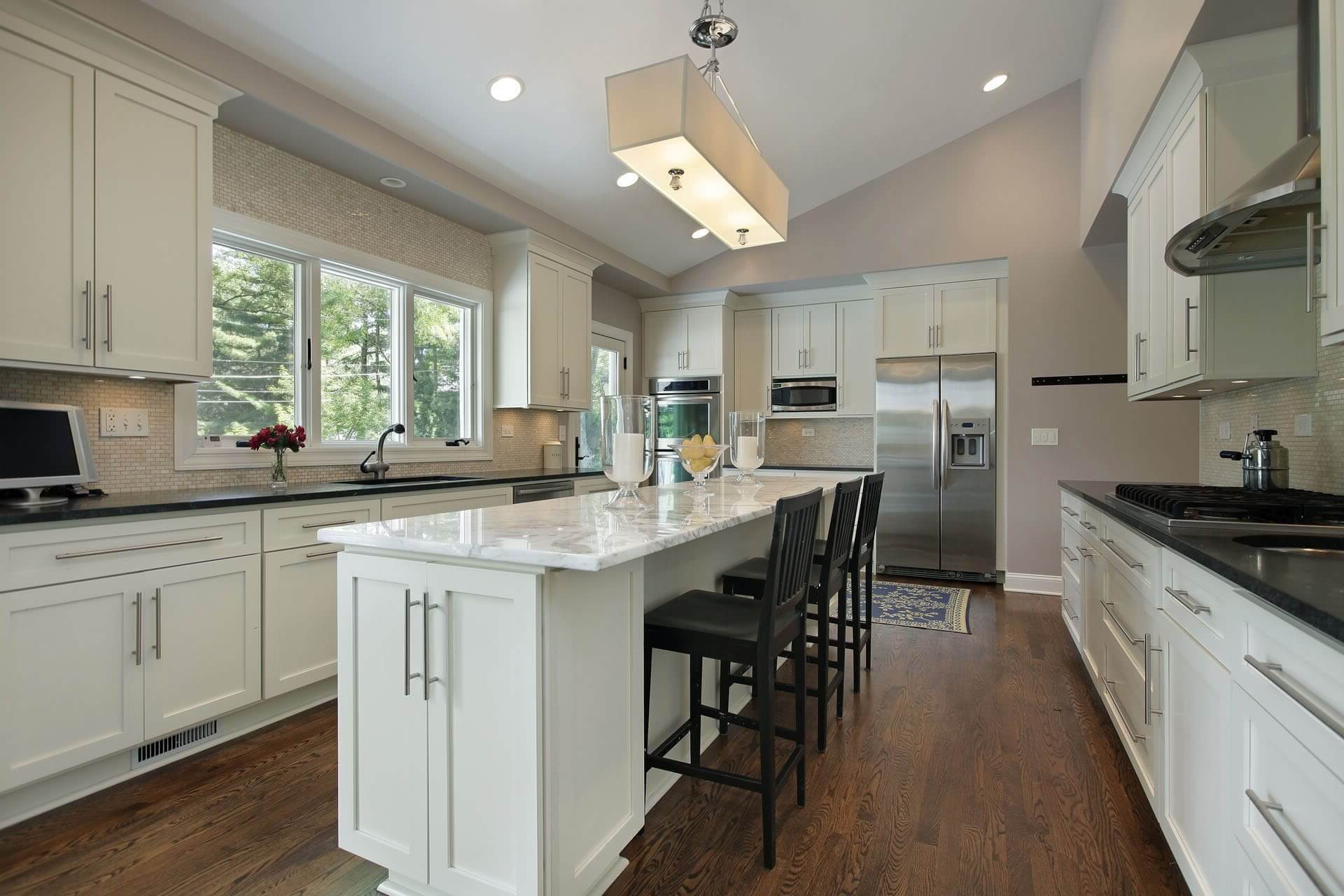 2. What type of window style do you want for your home?
When it comes to your individual style, the decision about which window to choose becomes a more personal issue. From easy-to-clean vinyl windows to wood-trimmed architectural windows, the choices are plentiful.
Bay windows and bow windows allow for sitting and viewing the outside, while Velux Cabrio roof windows allow you to walk out onto a small balcony for a breath of fresh air.
What sort of window style do you want?
Andersen Windows series 200 simple replacement windows.
Andersen Windows series 400 stylish architectural windows.
Vinyl or aluminum windows – various styles and strengths.
Wood-trimmed windows – for a specific natural look.
Security windows for peace of mind and safety.
Roof windows and skylights for a unique, sunlight-filled solution.
Andersen Windows come in various formats, from simple replacement windows to gorgeous wood-trimmed architectural designs. From the most simplistic windows to the most elaborate & stylish, Andersen Windows have you covered.
Andersen's series 200 double-hung window (sliding up and down for ventilation) is a very popular replacement window as it comes with a low-maintenance Perma-Shield® exterior and a clear pine or white interior finish. However, why simply replace an existing window when you can enlarge the space and include a much larger and more stylish window?
Fitch Construction offers Andersen Windows, Sunrise Windows, Wincore Windows, Velux Skylights, Sun Tunnels, & Roof Windows – as we have relationships with all the most-trusted Windows in America.
Fitch Construction also provides a 5-year warranty on all labor, whereas NY State Law only requires a 1-year warranty. Thus, Fitch Construction provides a warranty on our labor that is literally 500% better than our competitors.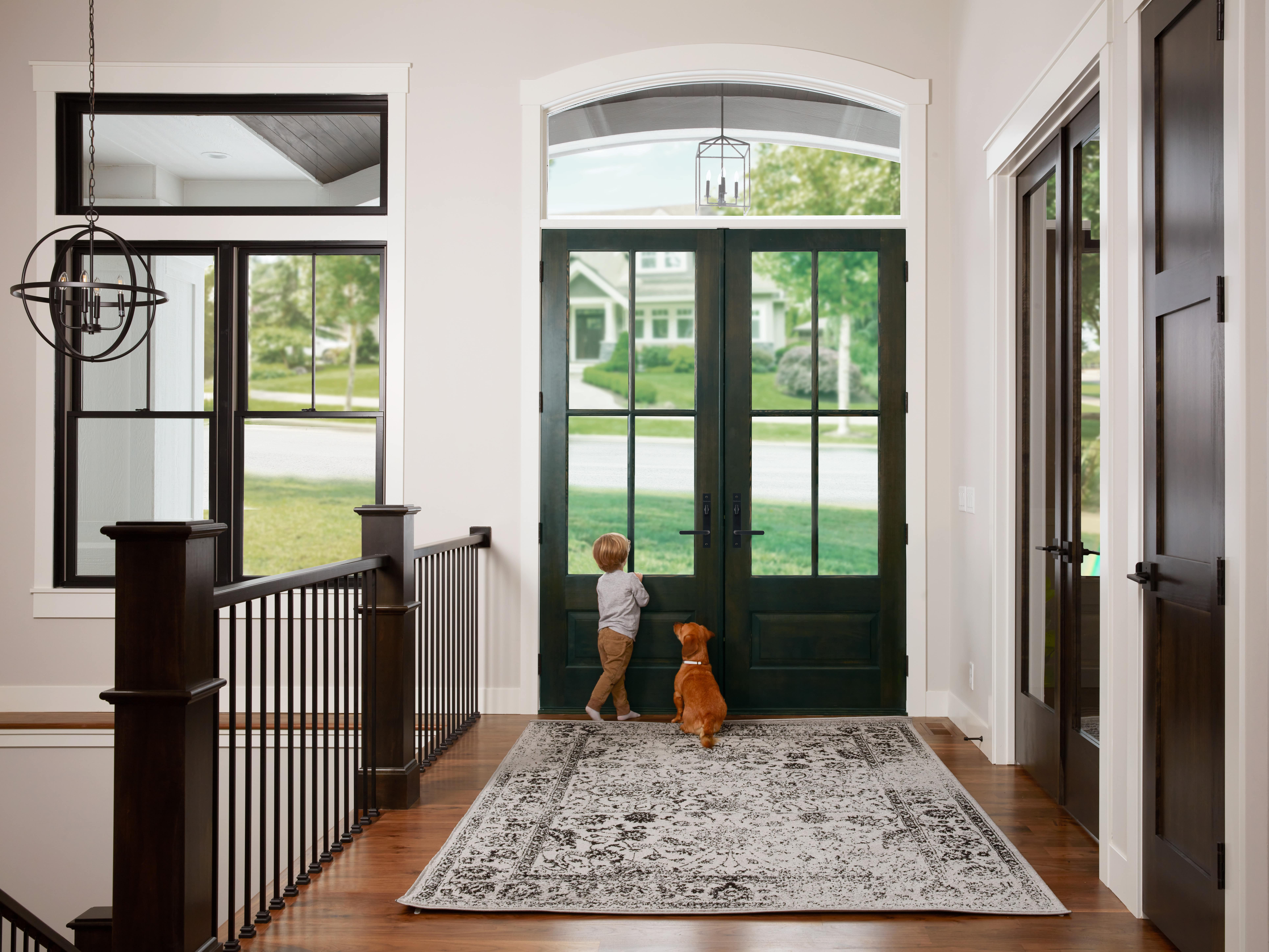 How to add a new door to your home
There are many door types to choose from, each with its own purpose and functionality. Doors are made for a variety of reasons, including:
Entry doors
French & hinged patio doors
Gliding patio doors
Big doors (aka, accordion doors)
Storm & screen doors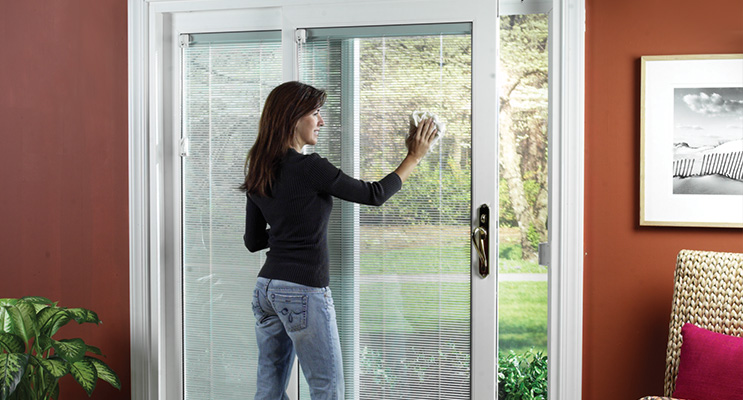 All these doors are made with a variety of material options such as:
Wood
Composite
Vinyl
Aluminum
Fiberglass
The purpose of your door is simple, but the materials used to manufacture it can range from purely functional to stylishly elaborate. Your door says a lot about the type of home you wish to showcase, as it opens up to reveal your personal style.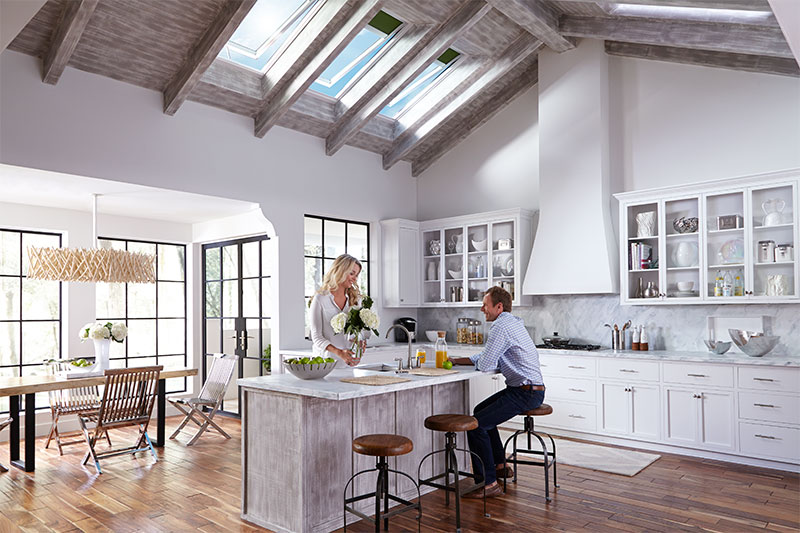 How to add skylights, sun tunnels, and roof windows to your home
Many homeowners want to bring in more natural light with a window from above. Skylights and roof windows are the best solution for adding more natural light to your home. Over the past several decades, the skylight of choice for many American homeowners has been "Velux®, the no-leak skylight!"
So, open up, and brighten your living space by adding more natural sunlight from a Velux skylight, sun tunnel, or roof window.
Velux skylights are dependable and currently carry a 10-year installation warranty, plus 20 years on the glass, 10 years on the product, and 5 years on the shades and controls. The Velux skylight warranty surpasses the competition and assures that a "No Leak Skylight" is properly installed.
Fitch Construction is the only Velux-certified "Skylight Specialist" in the Rochester and Buffalo, NY, regions. There are other skylight installers, but no one else is a certified "Skylight Specialist" – only Fitch Construction, Inc.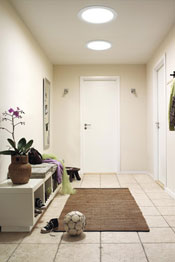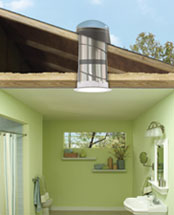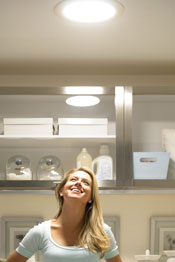 How sun tunnels add natural sunlight to inner rooms
Velux Sun Tunnels are the perfect solution for adding natural sunlight where you thought you couldn't, such as inner rooms, dark hallways, and even first-floor rooms. You can flood these areas with natural sunlight and brighten your living space without a light bulb. Call us today and schedule your FREE in-home design consultation to learn how sun tunnels from Fitch Construction can brighten your day!
The Velux Sun Tunnel® is a highly cost-effective way to add natural sunlight to areas that need a brighter, more vibrant appearance. Sun Tunnels have a low-profile design for a sleek appearance on any roof, and the easy-to-handle tunnel makes for relatively quick installations within an afternoon. Not to mention, our sun tunnels have a 20-year warranty from Velux.

What is a Cabrio roof window?
The Velux Cabrio Balcony Roof Window opens in seconds, providing you with a private space in the sun. The roof window and balcony combination is as innovative as it looks by adding fresh air, sunlight, and a great view. The window sits flush with your roof when it's closed, but once you turn the handle to open it, the balcony appears and locks in place.
The Velux Cabrio is a balcony roof window that is as stylish as it is resourceful. More information about the Cabrio is available here.
Call Fitch Construction today for windows, doors, and skylights!
Call Fitch Construction today and schedule your FREE in-home design consultation. Call us at (585) 377-3330 or contact us online and receive a Free Design Consultation.