Our sales professionals are the public face of Fitch Construction because they're who our customers meet at their very first appointment.
In many companies, the sales team is often referred to as their sales representatives. However, here at Fitch Construction, we refer to our sales team as our "design professionals," and the reason is simple.
They turn your home-improvement dream into reality thanks to a 3-D computer rendering which is then used by our skilled builders in the planning process. Our sales professionals are truly skilled in the art of home improvement design.
Your design professional is selected when you schedule your free in-home design consultation.
Once your appointment is scheduled by our call center staff, we email you all the important details, including who you're meeting with and when. Before your first meeting, you can browse your design pro's photo and read their bio to better acquaint yourself with your sales professional.
What To Expect At Your First Meeting With Fitch Construction
The first meeting with our customers details exactly what they want to achieve and any expectations they may have regarding their home improvement project.
Our sales professionals will ask pertinent questions and then listen closely to each stakeholder's response, noting every detail.
Why? Because we get it.
This is your home, your castle, and it should reflect your individual style and taste.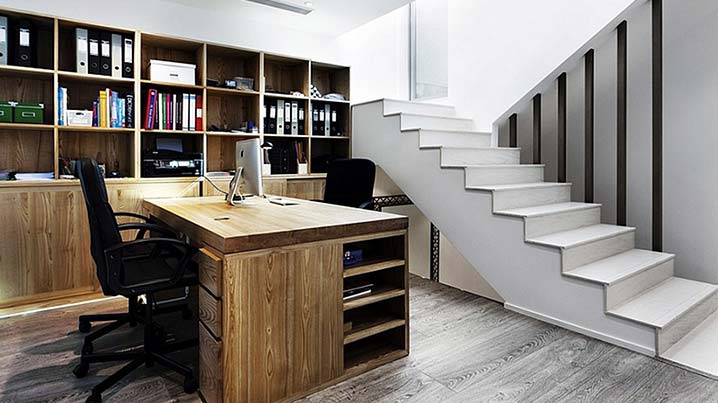 This is when our design pros show their prowess as they create a 3D virtual rendering of your desired home improvement project as it will appear when completed. Sometimes, this can be achieved during the very first meeting, while at other times, it may take a few days to get the virtual rendering finished.
The result is a photo-realistic graphic image of the desired home improvement project that the customer can approve before any work is even started. Our 3D renderings will show you what the finished project will look like in your actual home. It's that advanced.
Who Will Meet You At Your Scheduled Appointment?
Currently, at Fitch Construction, we have four Design Professionals who meet with our customers to design and plan out each home improvement project.
Whether you want to build a brand-new addition, such as a sunroom or Hampton Room, remodel your kitchen and bathroom, or finish your basement and turn it into a family room, Fitch Construction's design professionals will assist in the process.
Makenna Mcafee - kitchen, bath, and basement remodeling pro
If you're looking to remodel your kitchen or bath, then our kitchen & bath remodeling pro, Makenna Mcafee, will be the one to assist you.
Makenna holds a bachelor's degree in design from Cazenovia College, and her expertise shows through in her elegant home improvement designs. If you're thinking about making your kitchen what you always wanted it to be, then Makenna is your design professional.
Cambria countertops, Yorktowne Cabinetry, Mantra Cabinets, and much more. Plus, wait until you see what her basement-finishing designs look like, as they are truly awesome. Makenna is your kitchen, bath, and basement Design Pro.
Tom Hebrock - window, door, and deck specialist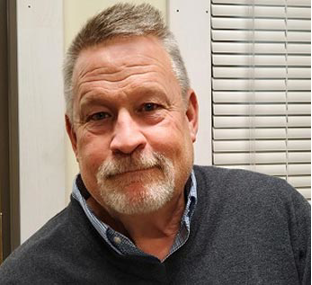 If you need a single sliding-glass window or want to replace 24 double-hung windows, Fitch Construction is a certified installer of both Sunrise Windows and Andersen Windows.
However, before installation can begin, we need to send our customers someone who fully understands all the various window products in light of each individual homeowner's needs and requirements. For this, we offer Tom Hebrock, a veteran in the home improvement industry.
Tom helps homeowners choose the right windows and doors and provides his design expertise in composite decking and outdoor living. Tom knows this stuff, and he loves to help.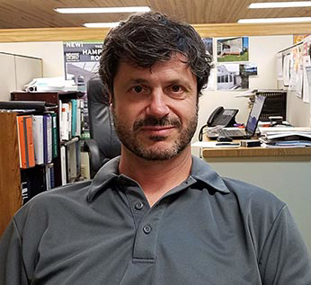 Dan Leone - sunroom and outdoor living professional
When a fusion between nature and your living space is desired, Fitch Construction often suggests Velux Skylights and Four Seasons Sunrooms.
However, when additional living space is desired under one roof, a basement remodel may be in order, as basement finishing provides ample room for more livable space.
At times like this, Fitch Construction often sends Dan Leone as our design professional to meet your needs. Dan comes with years of experience as a contractor and then as a sales professional in the construction industry. Dan can help you design the perfect new addition for your home.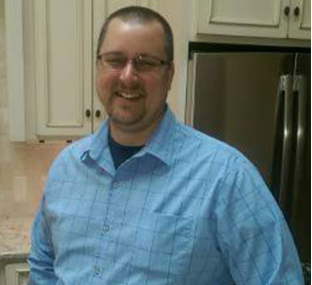 Matt Brodman - expert in all aspects of home design
Matt Brodman has been with Fitch Construction for over 20 years! Matt has completed Installation Masters training, Lead Certification training, and ADA Design training, along with numerous manufacturer-based training provided by Velux, Andersen, and Four Seasons.
Matt is the man if your design requires additional proficiency in specific areas. Matt's Design Expertise shines through as he helps homeowners craft the perfect new Addition, build a beautiful cathedral Sunroom, install a row of fresh-air Skylights, or build a highly advanced screened-in LifeRoom with a large composite deck surrounding it. If Matt's on the job, rest assured your bases are covered.
What To Have Ready For Your First Meeting
For your first meeting, it's important to set aside an hour or even more time if your project is large. Be prepared to fully explain in detail what it is that you want and need for your home improvement project to be a success.
Our goal is your complete satisfaction, as we're building onto your chief investment – your home. All stakeholders and decision-makers must be present at this first meeting as all input must be collected, and this can only be done if all parties are present.
If you have photos of other people's home improvement or remodeling projects that you'd like to borrow ideas from, please make sure to have these available for your design professional. Remember, our designers are also our sales professionals and they are there to help.
Our sales professionals will listen to your challenges and then ask pertinent questions to ensure they fully understand your vision for the project. They will often share before and after photos of past projects that are related in some aspect to ensure that we're all on the same page. Afterward, our Design Pros will need to collect measurements and take photos of the area to be remodeled or built onto.
The second half of your meeting with our sales professionals is when they'll summarize various viable solutions, seeking to find which solution seems the most appropriate to the homeowner. After this, funding and financing options are discussed to find the best approach for each customer.
With us, your project is managed 100% by Fitch Construction as we design and build home improvements throughout the Rochester NY, and Buffalo NY regions. Fitch Construction, Inc. always provides "Fresh Ideas for the Good Life!™" Schedule your free In-home Design Consultation today.