Has your basement been left untouched for years?
Are you considering upgrading your home and finishing your basement?
If you've lived in your current home for more than a decade, then the chances are a home remodel could significantly increase your home's value.
Basement finishes are an excellent investment opportunity and the perfect way to improve your home (and increase its worth).
Adding extra usable space to your home, basement finishing adds a whole lot of value and appeal, which is essential if you're thinking of selling down the line. A basement finishing won't just give you an awesome new living space, it'll also give you 70% ROI.
So whether you're looking to finish your basement to add additional living space, create an entertainment area or even build a cozy guest bedroom, there are a few things you'll have to consider first.
Before you get started with your basement finishing project, we're here to talk about the do's and don'ts of basement finishing to make sure you don't make any mistakes during your renovation.
What should you do when finishing your basement?
When you've decided that you want to create a beautiful basement in your home, there are few essential things you want to do to make sure the whole project goes smoothly.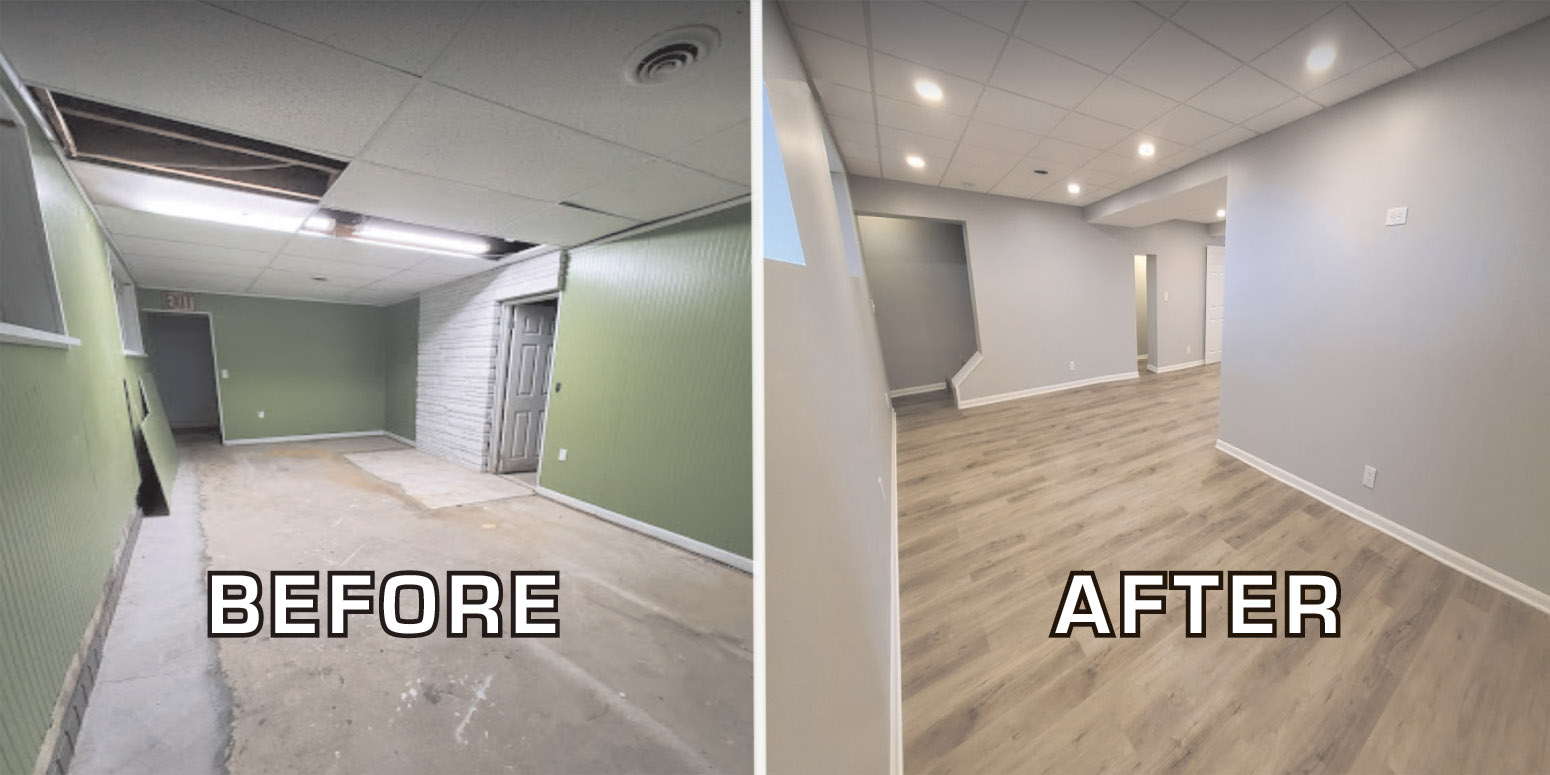 1. Make a detailed plan
Before you start anything, you should get a detailed architectural plan of your basement to see how much space you have to work with. It would help if you also marked out any fixtures like your:
Furnace
Water heater
Pipes
Radiators
Don't forget to consider any moisture issues too and resolve them immediately before you start your project.
If you're unsure if you have a moisture issue, check for:
Musty odors
Peeling paint
Rust
Wall or ceiling discoloration
2. Work with what you got
Basements usually have some unique features tucked away in them that we might not realize are there until we start renovating. You can incorporate these quirks into your design to make your basement finishing something extraordinary.
Some of these unique features include:
Pillars
Cement floors
Exposed ductwork
After figuring out the uniqueness of your basement, make a list of things that you want to include in your remodel.
This can include:
What type of flooring you want
What lighting you'd like down there
If you'll need running water
If you're installing a bathroom
Rewiring for electronics like a TV
3. Perform a radon test
Did you know that 1 in 15 American homes have elevated levels of radon?
What is radon?
Radon is a naturally occurring gas often present in the soil, and it can be linked back to lung cancer.
Basements are usually susceptible to a build-up of radon because they're in direct contact with the ground that surrounds your home.
So before you start your project, be sure to test your basement for radon just in case.
4. Make sure your lighting work for you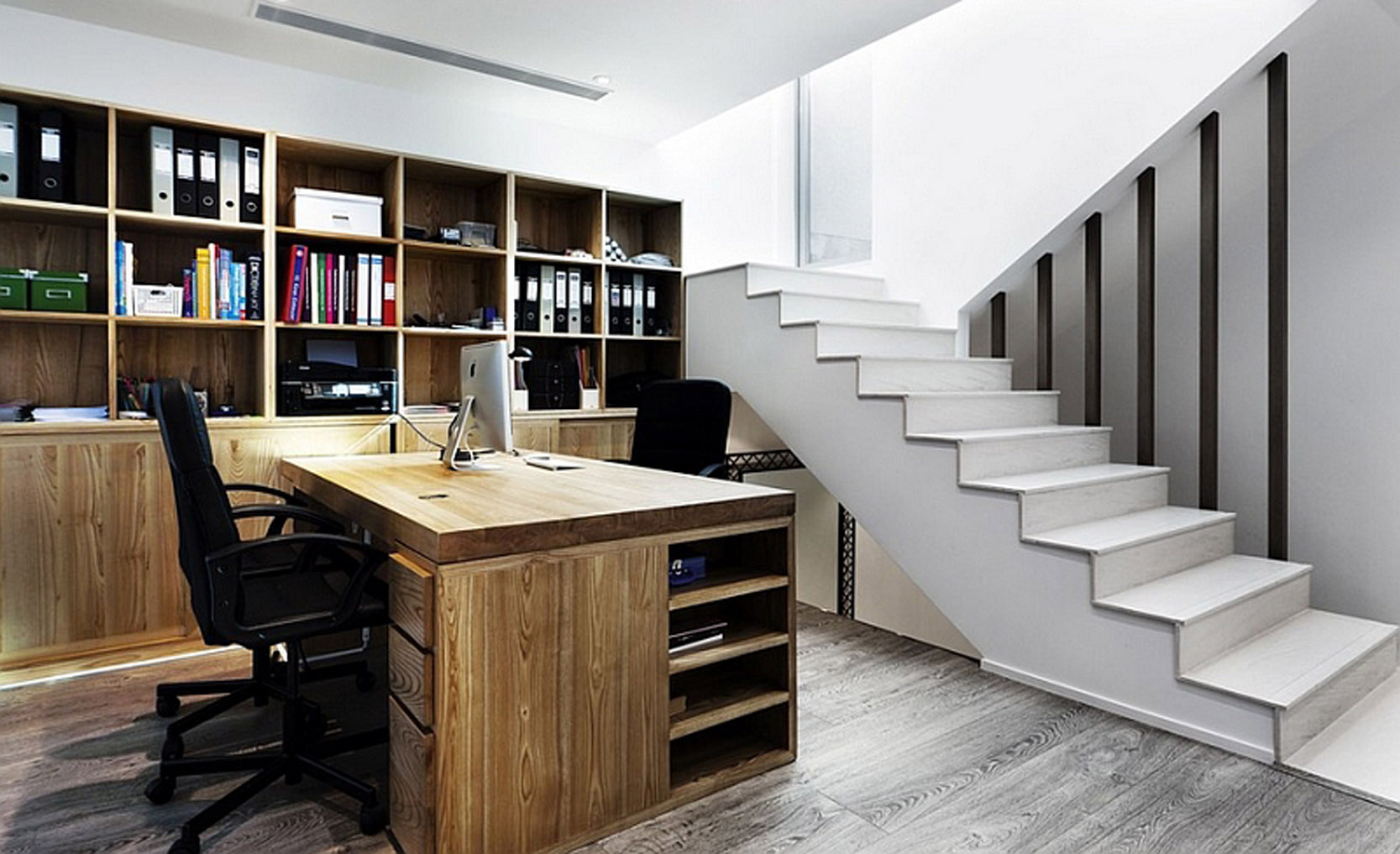 There isn't a lot of natural light in most basements, and you don't want your basement to be a dark, dreary, spooky place, do you?
So to prevent an unfriendly atmosphere in your basement, assess your lighting and figure out how you can use it to your advantage in this new space you're creating. Add additional lighting where you need to to help brighten up the place and make it feel homier.
5. Know the local code and permit requirements
Getting all the proper permits for your basement remodel before you start your project will help you avoid any issues down the line, especially when you come to sell your home in the future.
With all the proper permits in place, you won't have to redo any work or face legal issues. If you hire a basement finishing company, they'll be able to sort out all the permits for you.
6. Hire a basement finishing company
A professional basement finishing company will be able to help you get the perfect space in your basement. They'll be able to design a solution that you're happy with, and you won't have to do a thing.
Using a professional for your basement finishing project won't just save you time and money, but it'll also help you avoid costly mistakes and give you a result you're happy with.
When hiring a professional, be sure to shop around and check out their previous work, their reviews and get references from previous clients to ensure you're getting a team that knows what they're doing.
Top Tip!
If you're renovating your basement into a bedroom, consider adding a bedroom with a closet and a bathroom if you have the room. This will add a lot of value if you decide to sell in the future because you can add another bedroom and a bathroom to your listing.
What things should you avoid when finishing your basement?
We've gone over everything you should do with your basement finishing so how about everything you definitely shouldn't do.
1. Skimp on the details
Always pay attention to the small details. You want to make this a room that you're happy with in your home, so don't skimp over any details.
Make your basement a place that you'll love to hang out in even in years to come.
2. Ignore your budget
Have a budget and stick to it.
If you don't have a defined budget, then you could end up going way over the amount of money you have to spend on your basement finishing project.
It's best to focus on a budget and see what you can do with your basement with the money you have.
3. Change plans
As soon as the construction starts, don't change your plans. Changing plans can cost you extra and create annoying delays that could postpone your project for weeks or even months.
Take the time to create a comprehensive plan. If you're working with a team of basement finishing professionals, be sure to ask all the questions you need to before you're comfortable with your design decisions.
We hope you've got a good idea of what to do (and not do!) when it comes to your basement finishing project.
If you're looking for a team of expert basement finishing designers to help you build the perfect space for you and your family then the team at Fitch Construction can help you out.
At the Fitch Design Studio, we will work with you to identify the best ways to fund your project.
Check out our financing section on our website for more information.
If you'd like to get started on your basement finishing project today then we'd love to sit down, discuss and turn your dream into a reality.
Call us today at (585) 377-3330.