Basement finishing or basement remodeling is an excellent way to obtain more usable space in your home. We can add square footage to your house without building out and transform your basement into a "Wow!" room.
From tech-savvy home theaters to spacious family rooms, your basement can be much more than it is now. The possibilities are truly limitless. Your basement can become one of your favorite hangouts.
Your basement has possibilities:
Add a new laundry room
Craft an impressive home gym
Design an awesome family game room
Build an efficient homeschool classroom
Add a functional second kitchen
Plan a comfortable home office
Enjoy your own basement tavern
Create the ultimate man cave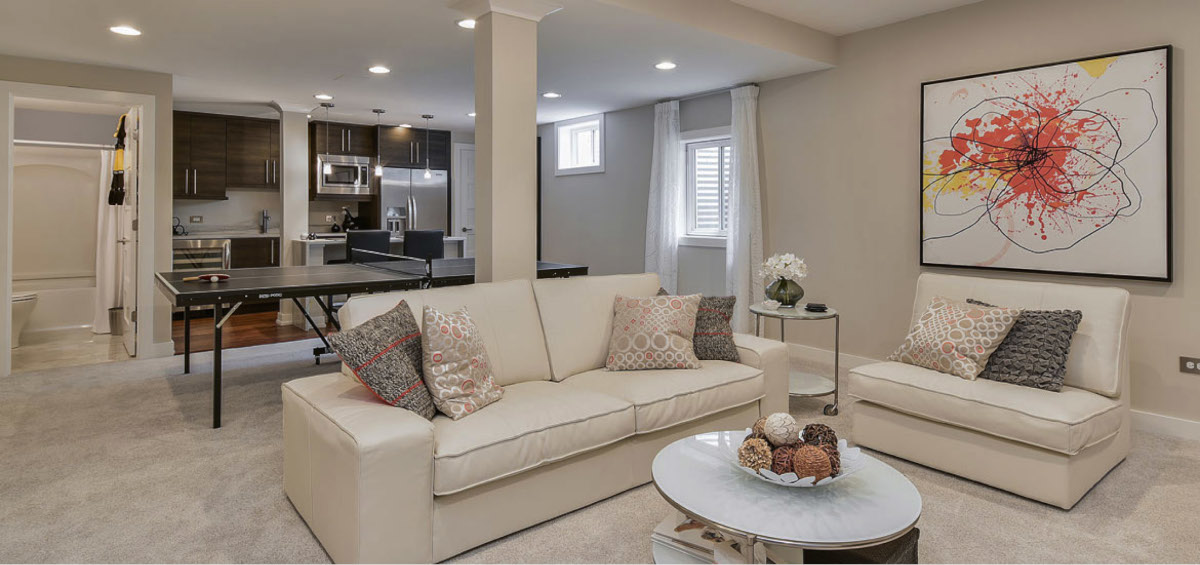 Finishing your basement involves several steps and specific processes to create a successful home improvement project. This article will outline everything you need to know about basement finishing.
The pandemic brought many changes to modern life
For many years, homeowners with large families have remodeled their basements into family or game rooms. They gain additional livable space that can be enjoyed by their family. Not only that, but it's also recorded as part of their home's total square footage, increasing their home's market value.
However, in 2020, after the pandemic shut down everything, there was a marked increase in the number of homeowners investigating remodeling their basements. Parents needed a place for their kids to attend school remotely and a home office for work.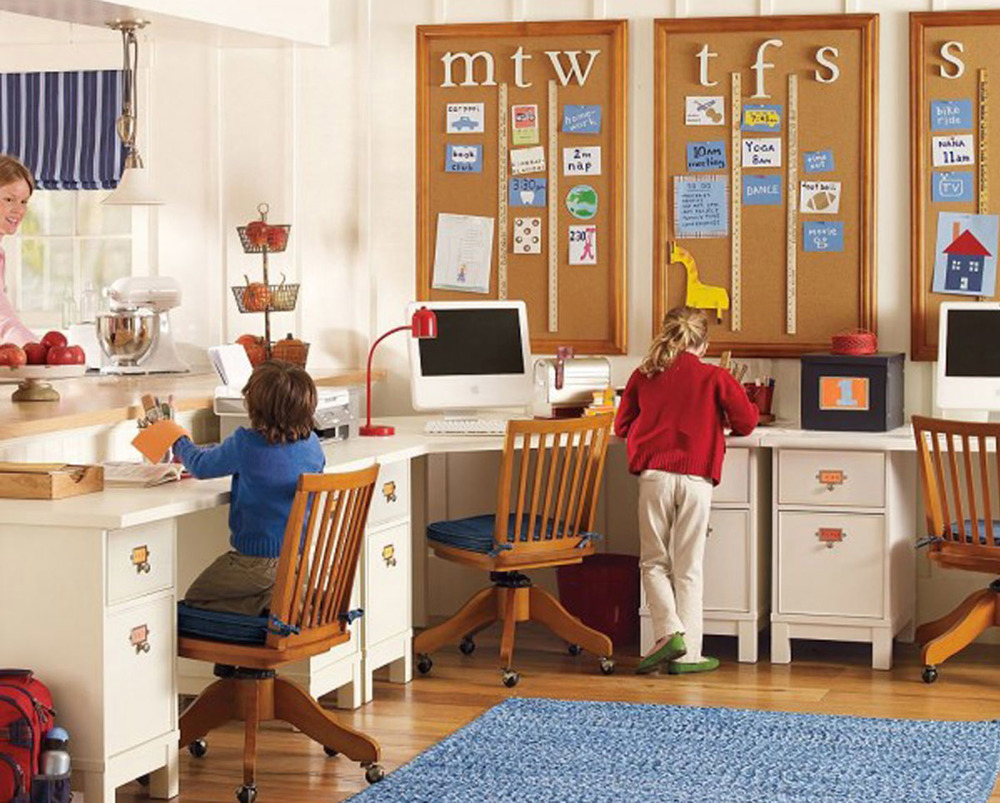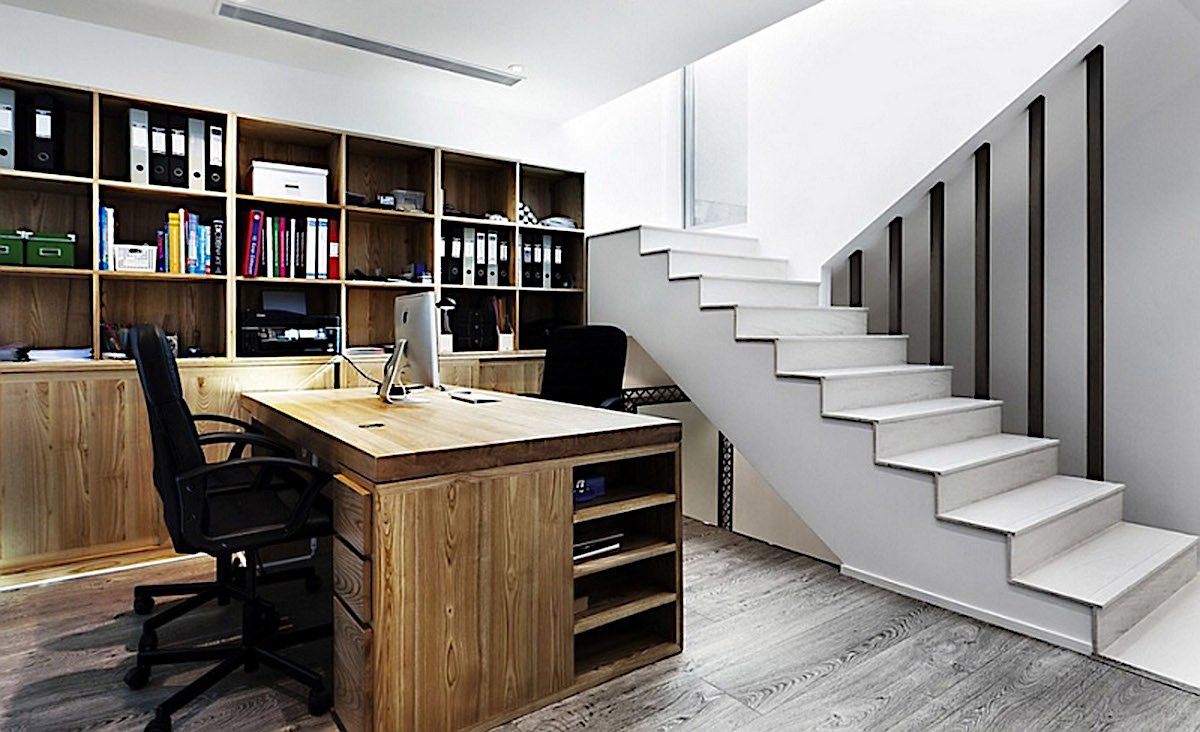 Some homeowners realized they needed to build a home gym to maintain their physical health in a world where all the gyms were closed. Others decided that they wanted a home theater since all the movie theaters were closed or a basement tavern to have a drink at a bar.
These societal changes came with the Pandemic, but they have now become the "norm" as we have all found benefits in these changes in light of an uncertain world.
More and more homeowners are seeking ways to utilize their existing space more efficiently. Basement finishing is the perfect solution for their needs.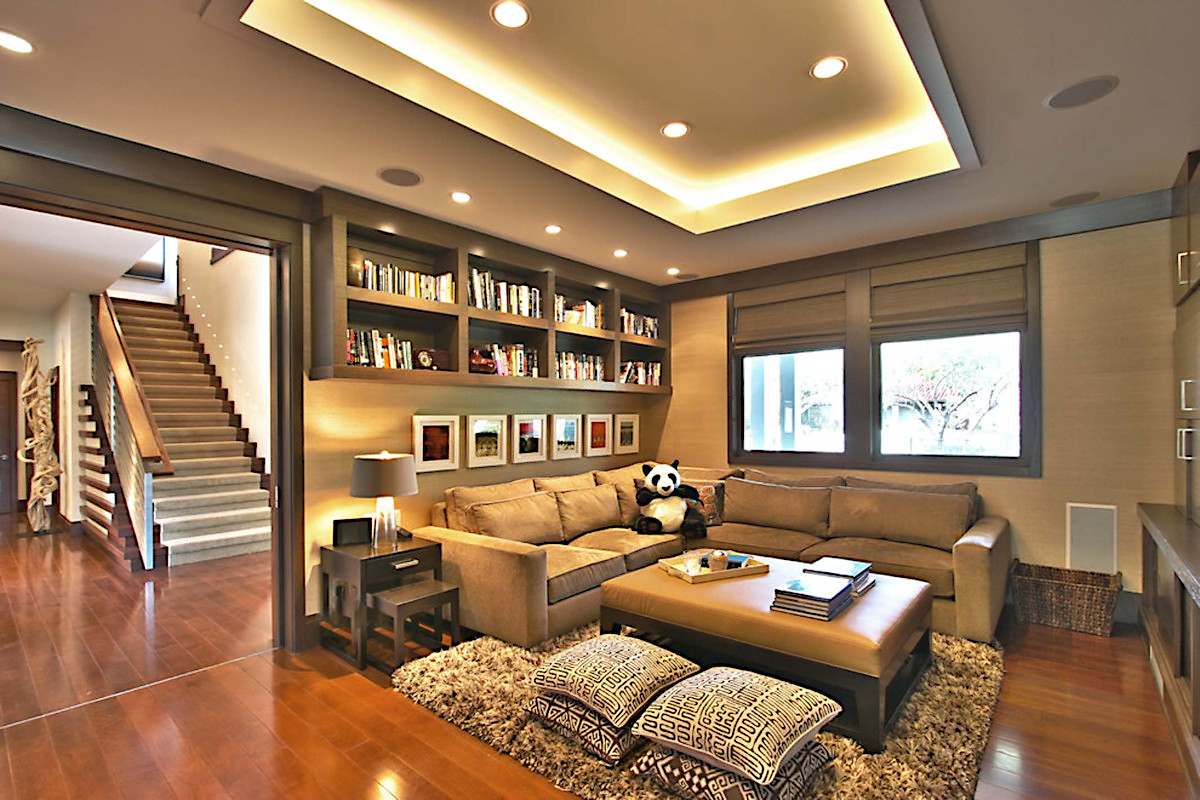 Basement Finishing Requires Permitting Knowledge
This can be either an egress window or door, but it must be included per local building regulations. This also means that a building permit is required. With Fitch Construction, we handle all the permitting issues for our customers.
Additionally, the floor to ceiling height must be 7.5 ft (90 inches) to qualify for additional living space. Often our customers choose to paint the existing ceiling rather than add a drop ceiling because there isn't enough height to include a drop ceiling.
However, painting your basement ceiling a dark black color creates the illusion of the ceiling "fading away." This will help your new space feel larger. (For an example, please see the images of the black-painted basement ceilings below.)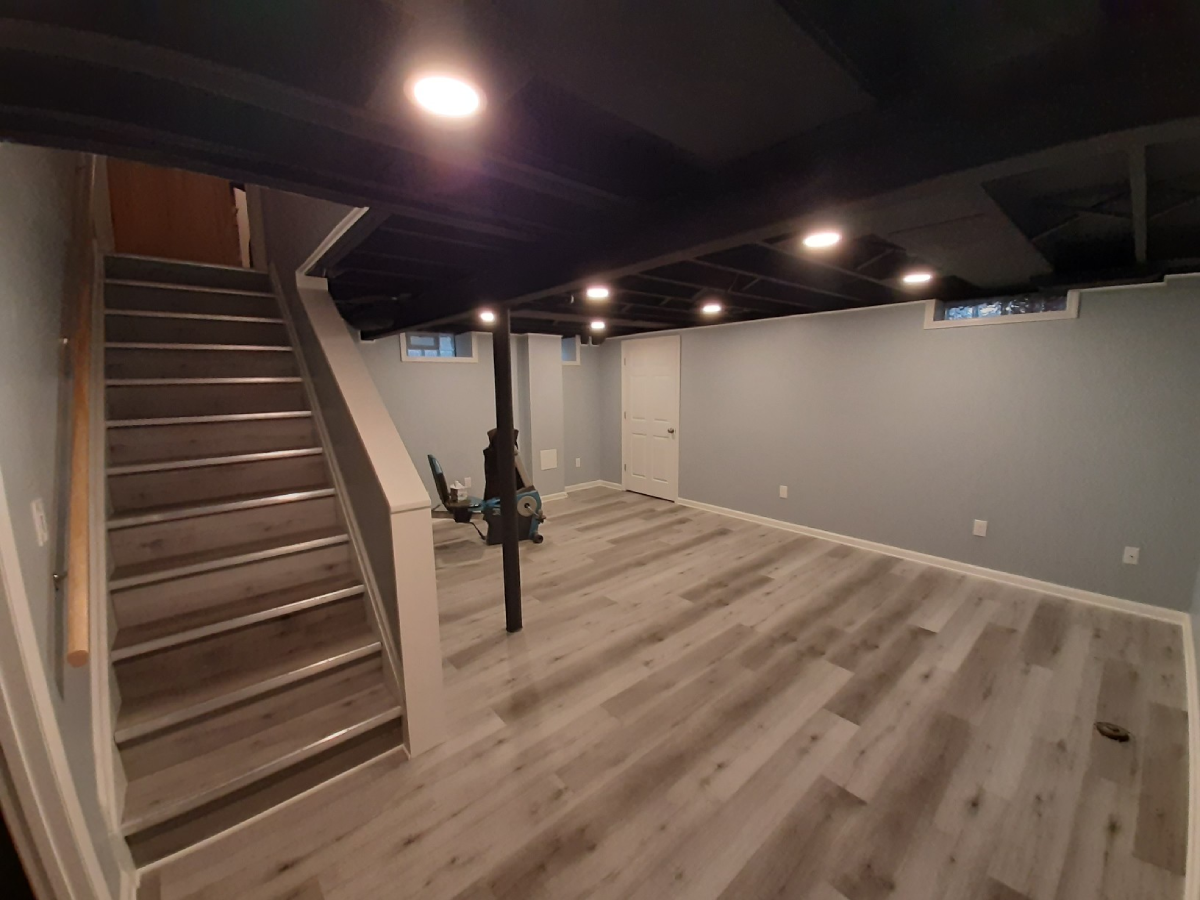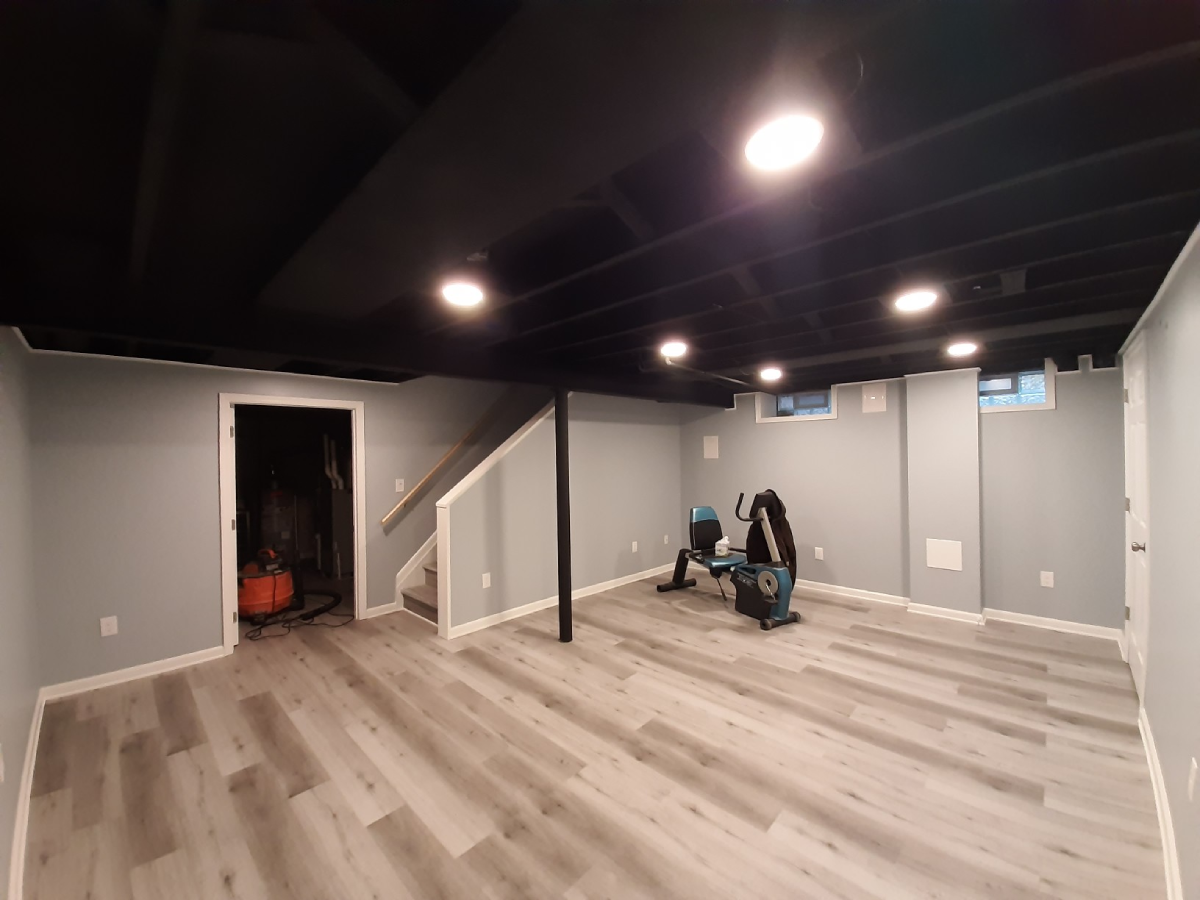 Basement Finishing Requires the Use of Specific Materials
Basement Finishing occurs in the only underground area of your home – the basement. Due to this, unique materials must be incorporated into this home improvement project. These materials meet the requirements of an underground location as moisture and humidity can prove highly damaging to most building materials.
Some contractors skimp on these materials to provide a cheap solution, but the result can be disastrous. We often say, "The most expensive basement finishing job is the one you have to do twice."
To protect your investment, your basement finishing project must use unique materials rated for an underground environment.
At Fitch Construction, we use mold-resistant drywall, vinyl plank flooring, and metal studs with a composite baseplate. We utilize mold-resistant drywall such as Aqua Guard drywall because it's denser and resists humidity fluctuations and moisture. We also highly recommend NRF select vinyl plank flooring made in Michigan or the popular EarthWerks brand flooring rather than carpeting as it is prone to mildew.
Finally, Fitch uses metal studs with a composite base plate such as Timbertek or Trex to ensure a long-lasting home improvement project. We do not recommend wood lumber in basements, as basement moisture will often rot wood studs. We aim to make sure the "outside stays outside."
Basements Require Special Materials:
Mold-resistant Drywall
Vinyl Plank Flooring
Metal Studs
Composite Baseplate
Basement Finishing Adds More Livable Space
Basement Finishing increases the square footage of your house, providing you and your family with additional livable space.
Go ahead and add that home theater or gym you've always wanted, or make a space for your children or grandchildren to do schoolwork, build a beautiful and efficient home office, or add a new laundry room. The possibilities for your basement are truly limitless!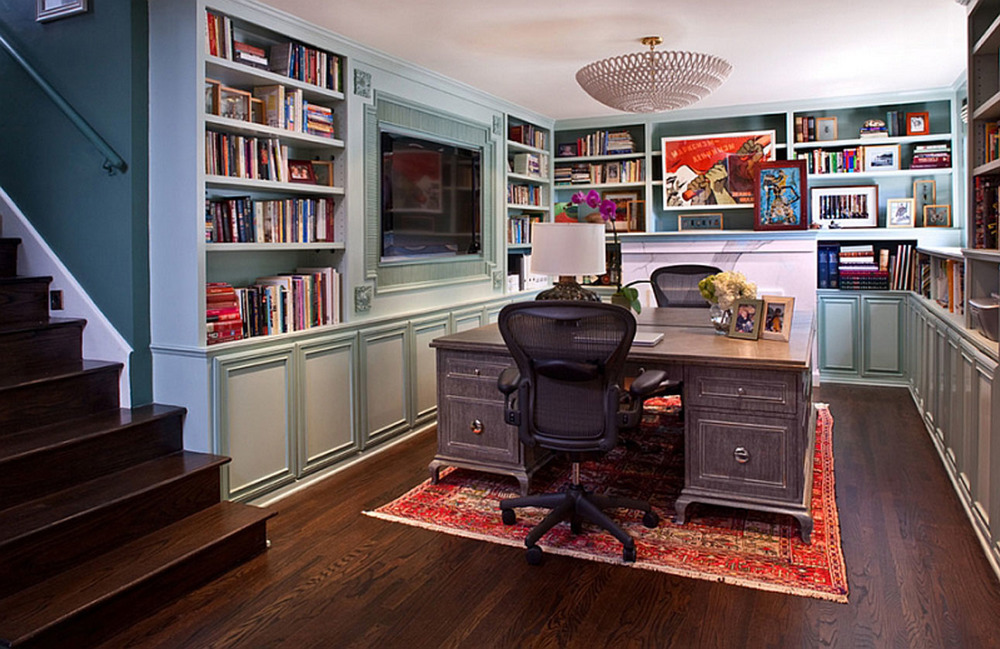 However, on a practical note, we usually suggest keeping part of your basement for storage purposes, as often that's what basements are full of – the stuff we've all collected.
We understand that you need a place for all your belongings, and usually, your basement plays a role in this. However, your basement is probably large enough to meet all your needs. Let us help you design the perfect basement for your lifestyle and needs.
Fitch Construction has finished dozens of basements throughout the Rochester, NY, and Finger Lakes region.
Call Fitch today and schedule your free in-home design consultation and let us help you craft the perfect basement for you and your family!